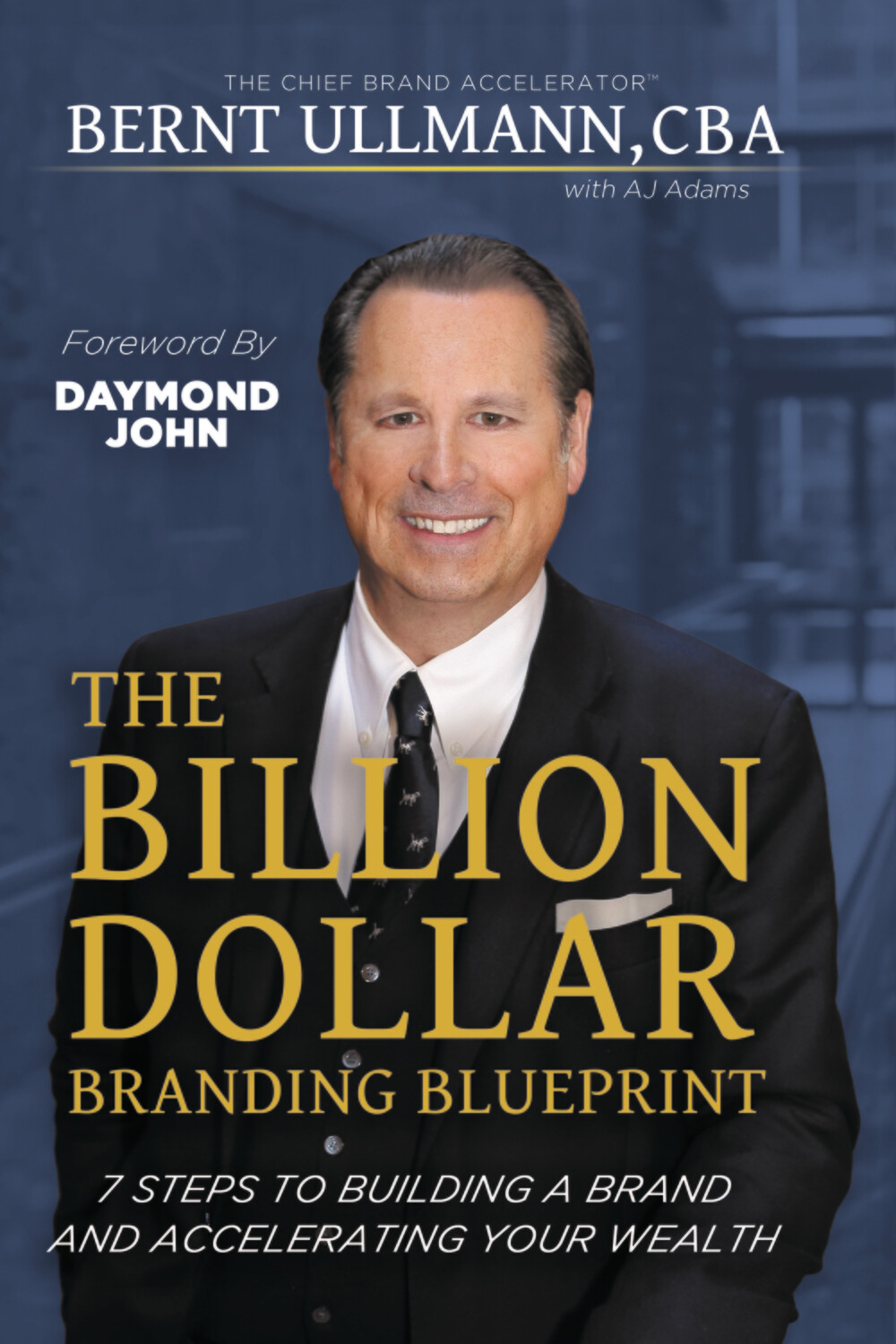 The Billion Dollar Branding Blueprint
SKU 00062
Product Details
Author Bernt Ullmann, often referred to as "the man behind the brands," is a trusted brand acceleration expert, primarily in the fashion industry, for over 30 years. His debut book introduces and explains the systematic seven-step process he developed to help entrepreneurs, no matter who, launch a successful brand or scale their business.This book is a step-by-step, easy to follow blueprint to achieve business acceleration and create lasting wealth.

Forward by Daymond John, The People's Shark on ABC Shark Tank. Here's an excerpt:
"Bernt put years of hard-earned knowledge from executive management, high stakes negotiations, and strategic partnerships into the 7 steps process in The Billion Dollar Branding Blueprint. You can use this book as a resource to build and scale your brand. I'm proud to endorse the book as its contents served me personally when I was a startup. The Billion Dollar Branding Blueprint is sure to become a must-have for business owners no matter who you are or what you do."
Save this product for later