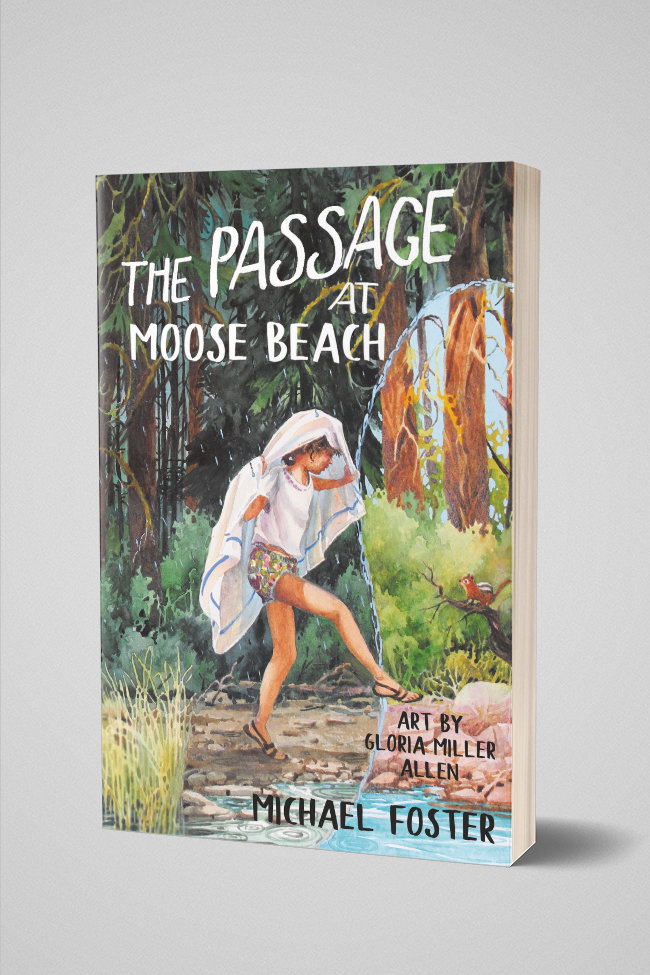 The Passage at Moose Beach | Paperback
00008
Product Details
We are currently out of stock but you can purchase copies at your favorite bookstore or online book retailer.
Independent Press Awards Distinguished Favorite
Eleven-year-old Alicia encounters unusual, surprising friends and terrifying enemies as she embarks on an unexpected and magical journey in nature. While enjoying the lake with her father, as they do every year, Alicia gets lost during a rainstorm and ends up transported to a different and unfamiliar place with no idea where she is or how she got there. This adventure takes the reader to a land not so far from home, yet farther than imagined, perhaps another realm. A world that looks much like what we see around us, but where nothing is what it seems and where family comes in all forms.

Alicia sets out on a difficult journey to discover a way home, finding compassion and friendship along the way. Her new friends help her fight terrible foes and they come face to face with an ancient creature, huge and fearsome. These friends help each other in every way imaginable through both moments of adventure and terror. Though Alicia and her friends work together to overcome challenges and crippling fear, can they find a way to stop "The Drying" which threatens them all?
5% of all author proceeds from the sale of this book will be donated to the Wildland Firefighter Foundation For more information, please visit www.wffoundation.org


What Readers & Reviewers are Saying:
"Foster structures his debut novel along the archetypal lines of The Wizard of Oz… Alicia goes on a dangerous journey to Gran'Tree… Alicia does come across as an intelligent, science-minded heroine for the modern era, and the story has a fresh ecological focus."
—Kirkus Reviews
"An enchantingly magical tale about finding friends in the unlikeliest of people and working together with them to achieve your wildest dreams."
—Emily, 7th Grade Student
"I absolutely loved reading the book. It felt familiar, like reading a favorite fable, or following Dorothy on her journey to Oz... it is a girl having the adventure and using her brains."
—Jo, Retired Teacher
"Great read… it was fun following Alicia on her path to escape the wild side along with some new friends."
—Andrew, 7th Grade Student
Save this product for later